AvJukeBox 1.10 is available with a new game !
A remake of the famous Windows Minesweeper.


When the first games on the phone appeared, I wanted to program a simple one to try: the Windows Minesweeper was a good exercise.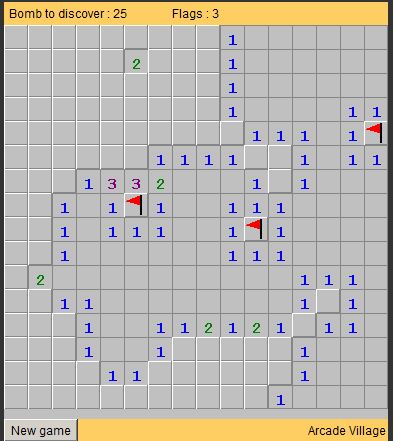 Download AVJukeBox 1.10 for free here :
AvjukeBox 1.10
Attention : Minesweeper is no longer proposed in online java version. But it is now part of AvJukebox.