SOS Plumber can be played online !
The plumber game is back, playable online on ArcadeVillage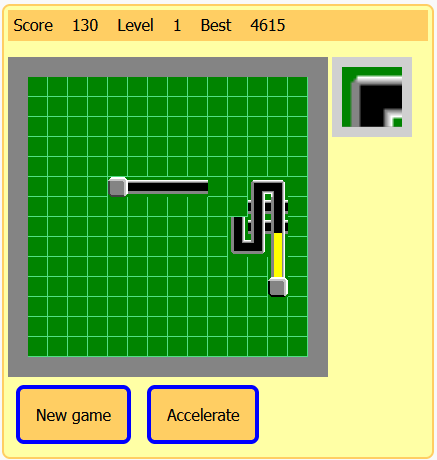 Click here to play SOS Plumber
The cistern has just cracked. Using pipes, you must bring the liquid to the collector to avoid leakage. Unfortunately, the sections of pipes you are provided with appear randomly and it will not always be easy to reach the collector. Especially since the liquid quickly begins to flow.
I discovered the game in its version under DOS. Having lost it, I decided to develop a version in java in 2004. In 2022, I transcribe it in javascript to create a playable version online.